"Better overall performance comes when executives, managers and professionals can actively build upon another's competencies, building trusting and dynamic relationships where their creative and innovative ideas flow freely."


- KIZ Preview 2006
Dear E100:

Our Network continues to grow in substance and scope...
In the meantime, take the opportunity to welcome 13 new E100 from 8 countries added to our Global Knowledge Leadership Map – now representing 200+ from 70 countries! Take a look at their capabilities and aspirations to see how they dovetail with your own.

Read More
Dr. John Dumay (Australia) is Associate Professor, Department of Accounting and Corporate Governance, at Macquarie University in Sydney. John worked for over 15 years as an independent business consultant across a wide variety of industries before joining academia after completing his Emerald/EFMD award-winning PhD and publishing Intellectual Capital in Action: A Critical Approach to Putting IC Theory Into Practice. He will chair the forthcoming 2014 ICICKM conference.

Read More
Dr. Minna Damani Allarakhia (Canada) is Director of BioEndeavor and co-founder of CanBiotech with institutions including M.I.T, Harvard, Brown, McGill, University of Waterloo (where she is on the faculty) and University of Toronto. Designed as a central hub for the bio-medical industry with portals and marketplaces for the bio-medical sectors: therapeutics, biopharmaceuticals, agrifood, devices/diagnostics, the website features timely resources, e.g., Milken Institute Consortia-pedia.

Read More
After teaching 10 years at American University (Washington, DC), New York Institute of Technology and in the Kingdom of Bahrain, Dr. Vincent Ribière (Thailand) is now Associate Professor Bangkok University and Managing Director of the Institute for Knowledge and Innovation – Southeast Asia (IKI-SEA), including the Director of the International Ph.D. program. Editor of iKNOW – a quarterly journal, he coordinates Iklub – an Innovation and Knowledge Management Club of Thailand.

Read More
Rasmus Blom (Denmark) directs Grundfos Connect, a new business development unit for Grundfos with the responsibility of defining the digital products/services strategy and developing a business platform for innovating digital products, information services and connected solutions - utilizing applications on smart mobile devices, ubiquitous connectivity, M2M communication and the Internet of Things [IoT]. He was a founder and on the 2013 Steering Committee of IOT World Forum in Barcelona last fall.

Read More
Kim Chandler-McDonald (Australia) is executive VP of KimmiC – the Flat-world™ navigator – a Cloud-based combination of corporate grade technologies and processes to enable conversion of Big Data into Smart Data. With international award-winning experience in media, communications and networking, she is the author of Innovation: How Innovators Think, Act and Change Our World- an online ecosystem of 100 innovators across the globe making a difference.

Read More
Dr. Annie Green (USA) Annie is CEO of Seed First LLC. As a knowledge strategist/architect, her initial research efforts were focused on intangible asset valuation.  Editor of Making It Real: Sustaining Knowledge Management—Adapting for Success in the Knowledge Economy. Subsequent research efforts focus on two methodologies: 1) PLANT - a KM methodology, and 2) BRAIN - an intangible asset valuation methodology and measurement tool. She was Program Chairman of ICICKM 2013 in DC.

Read More
Jennifer Ann Gordon (USA) is a strategic innovation writer focused on new thoughts and fresh language to build community and accelerate ideas. She is an associate in UnitedSucces, a member of INTENTAC – the International Entrepreneurship Academy, and trusted advisor/guest faculty for the Sacramento Entrepreneurship Academy (SEA), UCD, Cal Poly Pomona and Cal State Sacramento. Author of A Woman's Mind Half Naked, she maintains the blog: Business to a Different Beat.

Read More
Dr. Ray McCarthy (USA) is Associate Professor of Regis College and directs the Doctor of Education Leadership Program. Prior experience includes: Senior Fellow at Northeastern University and several state universities teaching online and hybrid courses. A leading expert in STEM, he served several years as president of MassTEC – a Technology Education /Engineering Collaborative, on the Governor's STEM Advisory Council and the DOE MCAS Review Committee – one of the most notable in the nation.

Read More
Senior Research Scholar at Stanford's H-STAR Institute, Dr. Martha Russell (USA) is the Executive Director of mediaX at Stanford University and Co-Founder of Stanford's Innovation Ecosystems Network. Martha is known architect, developer and manager of technology transfer and interdisciplinary research programs. Previous experience includes technology-based regional development, startups, The University of Texas at Austin and Minnesota Advanced Manufacturing Centers.

Read More
Prior to establishing Cluster Navigators in 1997, Ifor Ffowcs-Williams (New Zealand) was the General Manager, Strategic Development Unit of Trade NZ. Under the umbrella theme of "Cooperating to Compete" Ifor introduced the Joint Action Group (JAG) and the Hard Business Network (HBN) Programmes and the New Zealand cluster development initiative. He is the founder and Past President of The Competitiveness Institute - TCI (Barcelona, Spain), a global organization for cluster practitioners.

Read More
Dr. Kenan Jarboe (USA) the President of Athena Alliance - a Washington, DC-based non-profit research organization in the vanguard of information, intangibles, and innovation - I3 economy - now driving economic prosperity and wealth creation. He edits the blog: The Intangible Economy; and has authored numerous publications and presentations on intellectual capital and intangible assets, innovation, information policy, economic competitiveness, corporate strategy, international trade and technology policy.

Read More

Inspired by an Econological Lattice Model & Germane Progressive Economics, Joris Claeys (The Philippines/Belgium) is the Chief Engagement Officer ecoNVERGE, Managing Director CAPix (in conjunction with Sullivan Transformation Consultants), and Team Lead for ViVaTicA. Previous experience includes ACCELERATE-gscs, CAPSTONE Logix (CAPIX) N.V., and AREOPA Group International. Joris is considered a 'knowledge-enabler' - an expert in sustainable balance in our social & economic circle of life.
ENTOVATION Fellows:

As you already know, we have several leaders among us who have taken turns as subject-matter experts, based on their primary areas of expertise. Notably. Most of you have talent in more than one innovation facets and your local, regional, nations and even global reach. You can find the list of current E100 Advisors/Fellows based upon the domains of innovation strategy:



There are 2 NEW additions for Fellows recently tapped:
II. Performance Measures

Read More
"Soft facts, such as trust and reliability, will become the crucial variables in the game of high value added projects."

Dr. Manfred Bornemann (Austria)
Title: Founder and CEO
Affiliation: Intangible Assets Consulting GmbH
Phone: +43 699 10199034
Fax: +43 316 948727
URL: www.ia-consulting.at

Read More
"Extensive efforts to create bridges between two national professional communities which can collaborate closely together in order to improve organizational performance."

Dr. Ron Dvir (Israel)
Title: Founder and CEO
Affiliation: Innovation Ecology
Phone : +97 254 6441959
URL: www.InnovationEcology.com
We are in deep gratitude for the previous service of Dr. Ante Pulic and Karmen Jelcic (Croatia),  Dr. Charles Savage and Elisabeth Sundrum (Germany) who now join other ENTOVATION Fellows Emeritus: Dr. Eunika Mercier-Laurent (France); Dr. David Skyrme (UK); Dr. F. Javier Carrillo (Mexico); Dr. Edna Pasher (Israel); Sally-Ann Moore (France); Dr. Karl-Erik Sveiby (Finland); and Yvonne Buma (The Netherlands). 
Please join me in welcoming these talented people to the ENTOVATION Network,
Debra
And in Memoriam: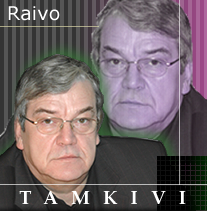 We lost a dear colleague in 2013 – Dr. Raivo Tamkivi (Estonia).
One of the 3 leaders of the Baltics Dynamics for over a decade,
Raivo inspired students and colleagues alike.
With exceptional vision, work ethics and tenacity – especially during his last years,
he accomplished the essence of what most envy:
our deep respect, admiration and wonder of the man he had become.
Well-deserved, dear friend…you are missed.