For decades of knowledge leadership in creating collaborative advantage.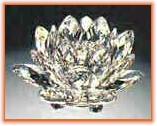 The definition of ken...

ken v. 1. To know (a person or thing). 2. To recognize. 3. To descry (i.e. discern something difficult to catch sight of; discover through careful observation or investigation); to have an understanding of something.
n. 1. Perception; understanding. 2.a. Range of vision. b. View; sight; to make known
Dear E100:
We first discovered Don Tapscott (Canada) years ago with his seminal books: From Paradigm Shift (1992) through his latest Macrowikinomics (2012). For decades he has been our guide – providing insight and clarity to our evolving complex, networked world. Amidst several global E100 colleagues, was presented with the 2012 Ken Practitioner Award at the World Summit on Innovation and Entrepreneurship [WSIE] in Boston, Massachusetts, USA (26th September 2012).


"There is growing evidence that we need to rethink and rebuild many of the organizations and institutions that have served us well for decade. Many pillars traditional economic and social pillars of the industrial age have come to the end of their life cycle and must be reinvented on a new, networked model."

"People everywhere are collaborating like never before. From education and science and to new approaches to citizen engagement and democracy, sparkling new initiatives are underway, embracing a new set of principles for the 21st century -- collaboration, openness, sharing, interdependence and integrity"

"Enabled by the Internet, we can transform our companies, governments and other institutions for prosperity and social development."
Dr. Don Tapscott is one of the world's leading authorities on innovation, media and the economic and social impact of technology. He is CEO of The Tapscott Group, and was founder and chairman of the international think tank New Paradigm before it's acquisition by Moxie Software. He is Vice Chair of Spencer Trask Collaborative Innovations, a new company building a portfolio of companies in the collaboration and social media space and the inaugural fellow at the Martin Prosperity Institute.

Don has given more than 400 keynote speeches and presentations over the past five years, including opening TED Global in Edinburgh in 2012. His clients include top executives of many of the world's largest corporations and government leaders from many countries. In 2011 Don was re-named one of the 50 most influential living management thinkers in the world by Thinkers50, earning the 9th spot on the list. Over the last two decades Don has appeared on many such lists.

Don has authored or co-authored 14 widely read books about information technology in business and society. His most recent book, Macrowikinomics: New Solutions for a Connected Planet (Revised Paperback, 2012), co-authored by Anthony D. Williams, was originally released in September 2010 to tremendous acclaim from business executives and the media and was a runner up for The Best Business Book of the Last Two Years. Macrowikinomics is the follow-up to Wikinomics: How Mass Collaboration Changes Everything (2006), also co-authored by Anthony D. Williams. Wikinomics was an international bestseller, #1 on the 2007 management book charts, and on The New York Times and Businessweek bestseller lists. Translated into 20 languages, Wikinomics was a finalist for the prestigious Financial Times/Goldman Sachs Best Business Book award and was chosen as one of the best books of the year by a number of publications, including The Economist.

Don's other well-known books include: Paradigm Shift (1992); The Digital Economy (1996); Growing Up Digital (1998); Digital Capital (2000); The Naked Corporation (2003); and Grown Up Digital (2008).

As an entrepreneur Don has established a number of successful companies and has served on several boards, most recently Celestica where he was a member of the finance, compensation and corporate governance committees for over a dozen years. His two decade old research on transparency has led him to be deeply engaged in the issues of corporate governance.

Don is a frequent writer for the Huffington Post, The Wall Street Journal, The New York Times, Forbes, Business 2.0, The Financial Times, USA Today, The Guardian and BusinessWeek, and has been interviewed and quoted widely in the broadcast media including CNN, CNBC, NBC, CBS, NPR, Fox News and the BBC.

Read more by clicking here
Previous Ken Award Recipients:


2009
R.A. Mashelkar


Dr. R.A. Mashelkar, CSIR Bhatnagar Fellow, is presently also the President of Global Research Alliance, a network of publicly funded R&D institutes from Asia-Pacific, Europe and USA with over 60,000 scientists. Dr. Mashelkar served as the Director General of Council of Scientific and Industrial Research (CSIR), with thirty-eight laboratories and about 20,000 employees for over eleven years. He was also the President of Indian National Science Academy and President of Institution of Chemical Engineers (UK). Deeply connected with the innovation movement in India, Dr. Mashelkar is currently the Chairman of National Innovation Foundation, Reliance Innovation Council, Thermax Innovation Council and Marico Innovation Foundation. Dr. Mashelkar serves on several Board of Directors (e.g., Reliance Industries Ltd., Tata Motors Ltd., ICICI Knowledge Park, and Hindustan Unilever Ltd.), Scientific Advisory Boards, such as Microsoft (USA), VTT (Finland), et al.

Read more by clicking here
2006
Tayeb A. Kamali


Dr. Tayeb A. Kamali (UAE) is the Vice Chancellor of the Higher Colleges of Technology (HCT), and Vice Chairman of the Centre of Excellence for Applied Research and Training (CERT), the first Technology Park in the UAE. He is architect of the Festival of Thinkers and Chairman of the Board, 'Education Without Borders'. A founding member of the World Federation of Associations of Colleges and Polytechnics (WFACP), he serves on the Executive Board Leadership Chair Academy – Maricopa Community Colleges, Arizona, USA , Institutional Member of the International Association of Science Parks, Member of the British Business Group and Member of the Gulf Cooperative Council, Dean's Council.

Read more by clicking here
2005
Edward de Bono


Dr. Edward de Bono (Ireland) is the world's leading authority on conceptual thinking as the driver of organizational innovation, strategic leadership, individual creativity, and problem-solving (e.g., His Six Thinking Hats®, and Lateral Thinking™). Edward de Bono has been called 'the father of thinking about thinking'. Authoring over 69 books, work translated into over 42 languages, he is ranked amongst the world's leading management gurus and thought leaders. Edward de Bono has been called 'the father of thinking about thinking'. He is ranked amongst the world's leading management gurus and thought leaders. Dr. de Bono has dedicated his career to linking minds across borders and generations.

Read more by clicking here
2004
Leif Edvinsson


Professor Leif Edvinsson (Sweden) is best known as the first Chief Knowledge Officer in the world as he served as Corporate Director for Intellectual Capital, Skandia AFS and creator of the Skandia Future Centre. He currently serves as Professor of Intellectual Capital, University of Lund, and the founder and CEO of UNIC - Universal Networking Intellectual Capital AB. A member of the Board of knowledge intensive companies, he serves as a Member of the Board of Trustees for Brain Trust, which in 1998 awarded him the 'Brain of the Year.' He's the architect of the New Club of Paris and is listed among the top 20 list of Most Admired Knowledge Leaders In The World.

Read more by clicking here
2003
Dr. Thomas F Malone


Dr. Tom Malone is University Distinguished Scholar Emeritus at North Carolina State. A member of the National Academy of Sciences, he was elected Foreign Secretary in 1978. He also chaired the Academy's Geophysics Research Board and its Board on Atmospheric Physics and Climate. He left a tenured faculty appointment at MIT in 1955 to join The Travelers Insurance Companies where he went on to become Senior Vice President and Director of Research. While on leave from MIT between 1949 and 1951, Dr. Tom Malone is University Distinguished Scholar Emeritus at North Carolina State. A member of the National Academy of Sciences, he was elected Foreign Secretary in 1978. He also chaired the Academy's Geophysics Research Board and its Board on Atmospheric Physics and Climate.

Read more by clicking here
2002
Admiral Bobby Inman


Admiral Inman graduated from the University of Texas at Austin in 1950 with a degree in History, and from the National War College in 1972 and then served as assistant and chief aid to the to the Vice Chief of Naval Operations. He became an adjunct professor at the University of Texas at Austin in 1987. He was appointed as a tenured professor holding the Lyndon B. Johnson Centennial Chair in National Policy in August 2001.

Read more by clicking here
Indebted for their knowledge leadership,
Debra