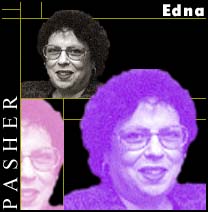 Name: Dr. Edna Pasher
Title: Founding Partner
Affiliation: Edna Pasher & Associates
Country: ISRAEL
"The strategic renewal of organizations has always involved the use of knowledge."

"Use of the technology to create national and international virtual dialogue hosted in Israel."

"Those of us in the field forget how suspicious others are of the 'new fashion.'"

"We have still a long way to go before we get organizations to understand the potential of this emerging field."