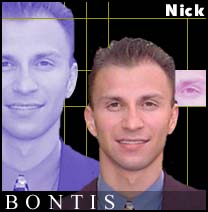 Name: Dr. Nick Bontis
Title/Affiliation: Associate Editor, Journal of Intellectual Capital
Chief Knowledge Officer, Knexa Enterprises
Assistant Professor, Strategic Management, Michael G. DeGroote School of Business
Country: Canada
"The greatest challenge as an academic and Associate Editor of the Journal of Intellectual Capital has been to provide evidence of the burgeoning growth and profile of this field in the eyes of traditional management theorists."

"Developed a causal map for intellectual capital development at the national level of analysis through a United Nations development programme."

"I believe that the "free agent" nation and the "advent of the knowledge worker" will give rise to the need for a talent market mechanism (e.g., auction mechanisms)."

"Host to the World Congress on Intellectual Capital and Innovation – McMaster University."