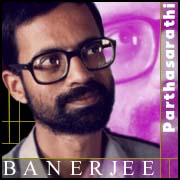 Name: Parthasarathi Banerjee
Title: Scientist
Affiliation: National Institute of Science, Technology and Development Studies
Country: India
"Western theories and practice have run out steam and are out of tune with the emergent global demands."

"Fora are largely dominated by the current stake-holders who are often reactionary. Transforming minds - the cognitive landscape - is a great challenge."

"Society will be placed on conceptual platforms. There will be greatest varieties - theoretical and ideational lineage from other cultures. The world should be non-uniform, conceptually based and any phase will have a character that is aesthetic and vicarious."