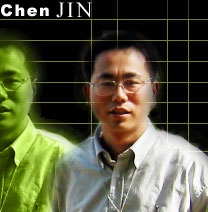 Name: Dr. Chen Jin
Title: Professor, College of Management
Zhejiang University
URL: www.zju.edu.cn/english/

Country: CHINA
"Innovation is the most important source for the enterprise to gain competitive advantage; advanced innovation management is critical to the sustainable development of the enterprise."

"Strategic management will gradually shift from environment-driven and competence-based theory to a theoretical system that can take advantage of insight on complexity. Innovation management is a complex system which needs to be executed effectively from angles of strategy, marketing, organization, finance, human resource management, culture change and should be integrated with industrial specialty of technology, type of innovation and the environment of the enterprise."

"In knowledge-intensive enterprises, the C-Form (company-based organization) has emerged - a loose, efficient form comprised of participants all over the world with similar interests, characteristic of opening original files and has no sense of boundary."

"Nowadays, creative idea, concept and core competence are the most important resources...Innovation management proposes new requirements on human resources management. In terms of behavioral norms, innovation culture is represented with attention on innovation, understanding the innovation process, participation by entrepreneurs, encouraging tolerance for failure, and respect for the diverse backgrounds of employees."