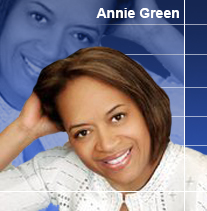 Name: Dr. Annie Green
Affiliation: CEO - Seed First LLC

Country:Alexandria, Virginia, USA

URL: www.seedfirstllc.com
"With intangible assets representing 80% of an organizations worth, I believe it is not only a fundamental need, but an absolute necessity that organizations have an accounting of this value."

"Sensemaking is the challenge of Knowledge Management - changing the view of KM from Information Technology into a full Discipline that supports the life cycle of knowledge from creation to valuation."

"Two standard and consistent methodologies for: 1) Knowledge Management and 2) Intangible Asset Valuations have lead to two Models: FIVA (Framework of Intangible Valuation Areas) and BRAIN (Business Reasoning, Analytics and Intelligence Network)."

"Each organization develops a KM Strategy before they continue with or start a KM initiative. Plant the right SEEDs (Strategy, Efficiencies, Effectiveness and Differentiators) to reap the harvest."